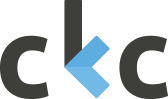 Build relationships with authority and authenticity.
Don't just collect contacts. Customer Knowledge Centre gives you the big picture view needed to keep your team motivated and achieve maximum engagement with clients and prospects.
A few benefits
Segmentation

Easily keep track of client interactions and segment by region or attributes.

Delinquent detection

Our patented 'delinquent detection' feature means you'll never neglect a client again.

Flexible mangement

Host on your server to manage your own data, or access online (SaaS)

Customer experience

Link clients with information about the specific products/services you provide them

Data gathering

Detailed search functionality helps you gather data for business decisions & communications

Easy implementation

Upload contacts via spreadsheet, generate simple quotes within the system.